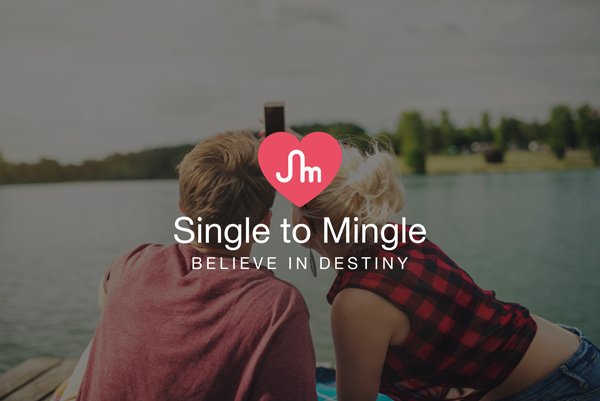 Welcome to
Single to Mingle
If you are singles who are looking for fun and sincere relationship, welcome to Single to Mingle! It is the only dating app that allows you to choose your racial, ethnic& age preference from verified profile around the world!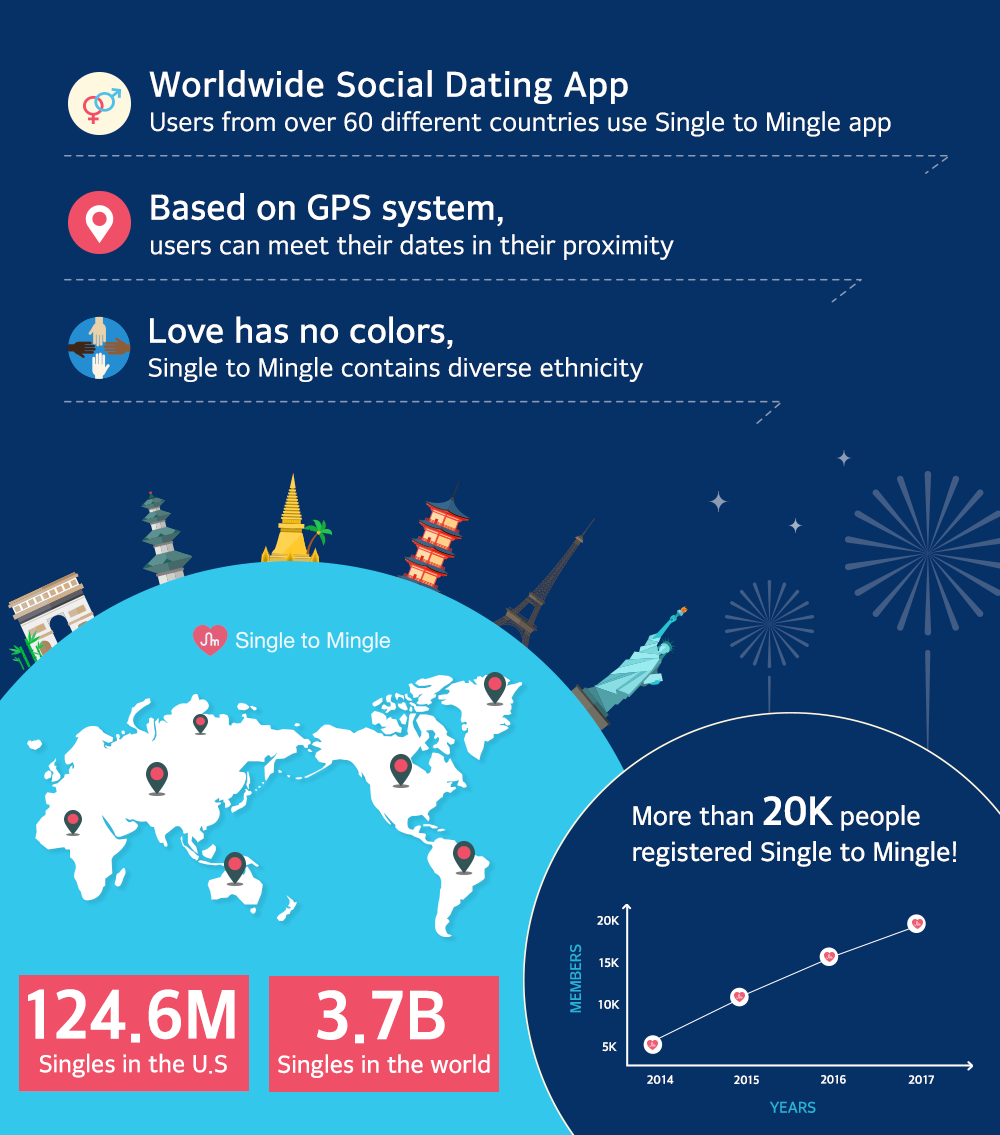 A source from U.S. Census Bureau said 124.6 million(50.2%) of the total U.S. population are singles and the number is increasing. Plus, it predicts 161.3 million in America and 3.7 billions all over the world will become singles in next few years! Don't want to be a part of the 3.7 billion? Try out Single to Mingle!
Why Single to Mingle special?
Single to Mingle matches are all made from personal preferences and users can see credible information based on "verified profiles". What is the "Verified Profile"?
How else can increase the chance at finding a perfect match?
After thorough verification process, the matches are made using the GPS system to increase the probability of a meaningful connection! Many studies find that proximity is a key factor in attraction!
Are people having success with Single to Mingle?
Yes! Since our launch in 2014, we have had over 500 happy, successful couples within the first 5 months. 3,000+ people joined within the first few months of launch and now over 20K are registered to Single to Mingle, you will have endless possibilities at love!
Ready to believe again? Explore our free app here and check out our blog for dating tips and for our success stories!