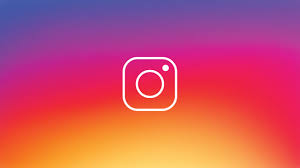 Downloaded Single to Mingle and ready to go on some dates? Awesome! Now it's time to put together some amazing outfits to show off your beauty. Get inspired by these fashionable Instagram fashion leaders for your next date outfit!
1. Erica Choi
Ranging from feminine to edgy, this versatile fashionista will get you shopping in no time!
2. Noha Nabil
NoHa Nabil rocks urban yet glam style. Oh, and her makeup? On point.
3. Brittany Xavier
This gorgeous mama is a queen of unique yet wearable outfits. Her blog has even more photos of her outfits, so make sure to check it out.
4. Rachel Marie
Got a little darker side to your fashion style? You'll love this fashionista's photos that is super-Brooklyn, super-hip.
5. Short Stories & Skirts
This beautify fashion leader's Instagram account is the ultimate place to find inspirations for glam-chic styles. She loves pink, so if you're a girly gal, you'll find some great ideas for outfits!
Got an outfit to show off on your first date? Start here at Single to Mingle now!