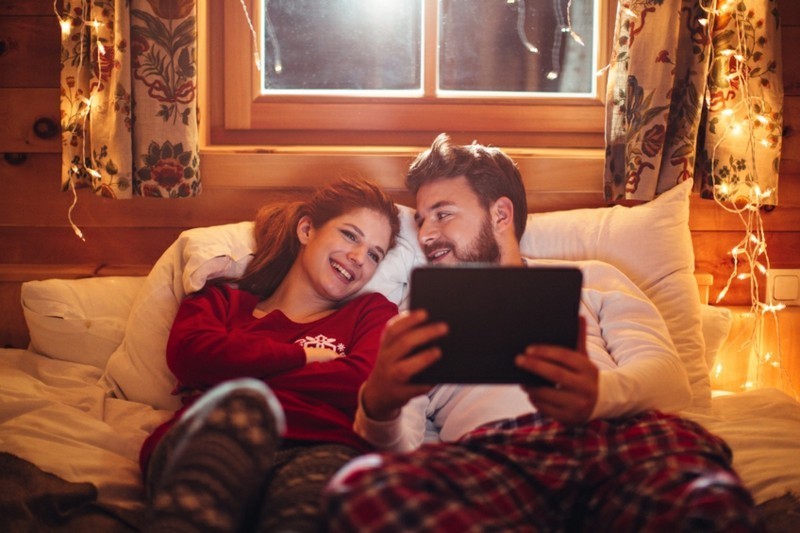 Cold weather is a perfect excuse to stay in, but don't let it kill your romance! Here are the best 10 date night movies that are great for date nights that both guys and gals will enjoy!
1. How to Lose A Guy In 10 Days
Yes, this is a "chick flick" but it's light-hearted laughter around the topic of love and career. Perfect for a first date.
2. Forgetting Sarah Marshall
A classic, funny-with-deep-meaning, "Forgetting Sarah Marshall" will have to laughing one second, then reflecting on your own love life the next.
3. WALL-E
Take your date to the future with this cute animation film that will be surprisingly enjoyable for everyone.
4. The Holiday
Need some reminder why love is important? Watch this movie with your date and it will get you thinking about what your priorities are in life.
5. Zoolander
Experience the non-stop laughing with this comedy flick with your date! You guys will be rolling on the floor in no time.
6. A Walk To Remember
Wanna feel the puppy love again? This classic will take you way back when you felt tinkles by just touching someone's hand.
8. Love Actually
"Love Actually" is all around us — a line from this funny and romantic movie will get anyone in the mood for love.
9. Bridesmaids
Funny and a little bit vulgar, this comedy is no room silence because you will be laughing the entire time!
10. Beauty and the Beast
This Disney classic has got it all — romance, comedy, and most importantly, a reminder that love can transform anyone and that destiny will find you!
Need someone to snuggle and watch these amazing films with?
Sign up for a free Single to Mingle app and begin your search!